Seeing is believing. These corn plants in Central Indiana show an increase in plant growth and root mass where Accomplish LM is included in the grower's starter fertilizer program.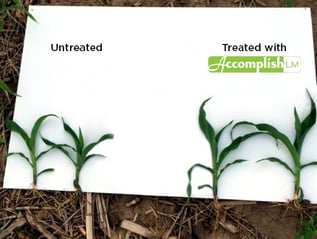 Early growth benefits continue through mid-season, as seen below, and will hopefully translate into higher yields for the grower at harvest.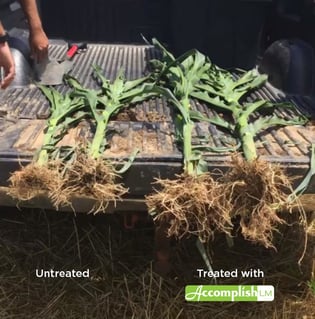 Learn more about using Accomplish LM in a starter program by
viewing our starter resources page.