Every year, growers across the country compete in the National Corn Growers Association (NCGA) Corn Yield Contest and attempt to push their corn yields as far as they can go. We want to congratulate all of the 2019 winners, with special recognition to the 6 national and 17 state winners who used Accomplish LM, Extract PBA or Titan XC technology on their winning acres!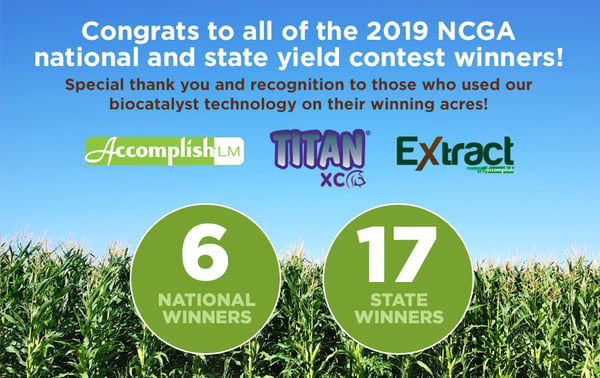 Among the 2019 winners who used our technology are Health Cutrell, Kevin and Shawn Kalb, Don Stall, Kelly, Cael and Colin Garrett, the Hults family, and Tommy and Valerie Cartrite–many of whom we've profiled on our blog for their previous wins.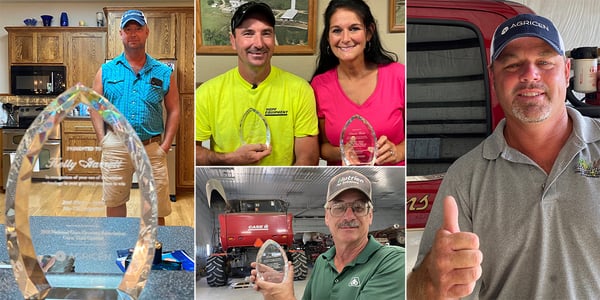 Pictured: Kelly Garrett (left), Kevin and Shawn Kalb (top center), Don Stall (bottom center), Heath Cutrell (right).
Congratulations to the winners on your achievements, and we wish all growers success in the coming season!
Learn more about the biocatalyst technology that's helping top corn growers achieve big yields by downloading our FAQ.