Accomplish LM is a fantastic tool for soybean growers who want to boost plant health and performance.
Recent harvest data from Nebraska show impressive results when Accomplish LM is used on soybeans in-furrow as a starter, with a 13.8 bu/acre soybean yield increase compared to untreated acres.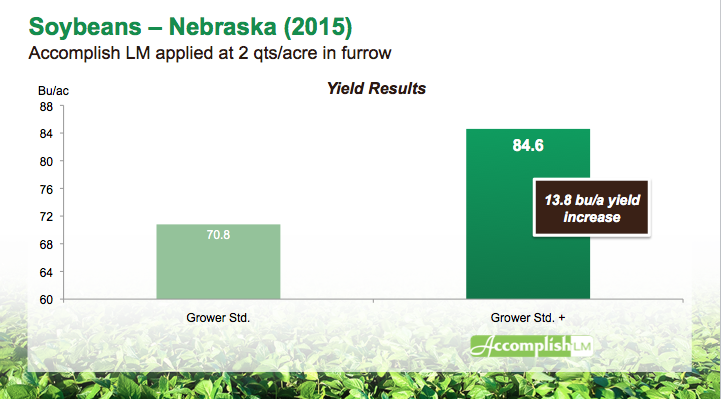 The yield map also shows a clear difference between treated and untreated acres.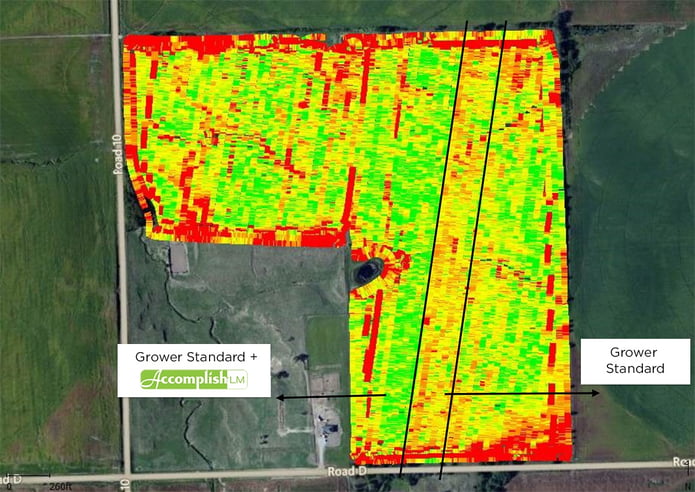 With these results, you'll want to make sure that Accomplish LM is part of your starter program for soybeans!
You can see more Accomplish LM studies here.