Growers who spread dry fertilizer on corn fields going to soybeans may want to consider the results of this Titan XC trial from Cozad, Nebraska. In a test plot, treating dry fertilizer with Titan XC provided a 14 bushel/acre yield advantage in soybeans compared to the soybean plots where untreated fertilizer was applied.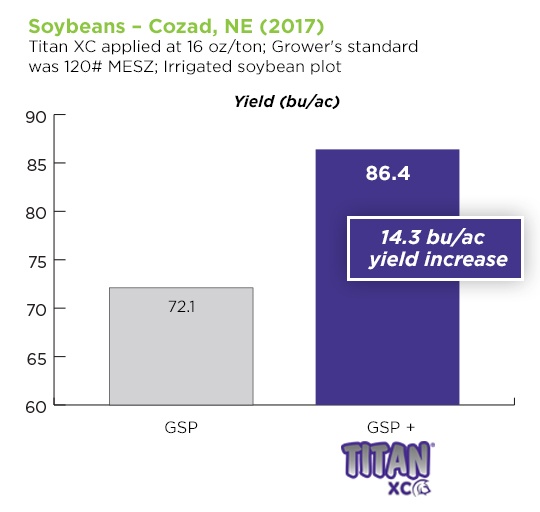 By accelerating the breakdown of treated dry fertilizers
, Titan
XC makes nutrients more available for plant uptake and utilization,
which can benefit every crop.
Learn more by
watching a Titan XC webinar
.