Extract PBA has been making a big difference in soybean trials being conducted by Nutrien Ag Solutions Palmyra at a farm just outside of Monroe City, Missouri. Extract PBA was applied in the fall of 2016 at 1 gallon per acre on corn stalks, along with 2 gallons per acre of UAN. Soybeans were planted on May 18, 2017, and all pictures were taken approximately two months later, on July 26, 2017.
The photos show that soybeans from the Extract-treated part of the field have longer primary roots, larger leaves and stems, and more nodes and nodules compared to soybeans from the untreated parts of the field.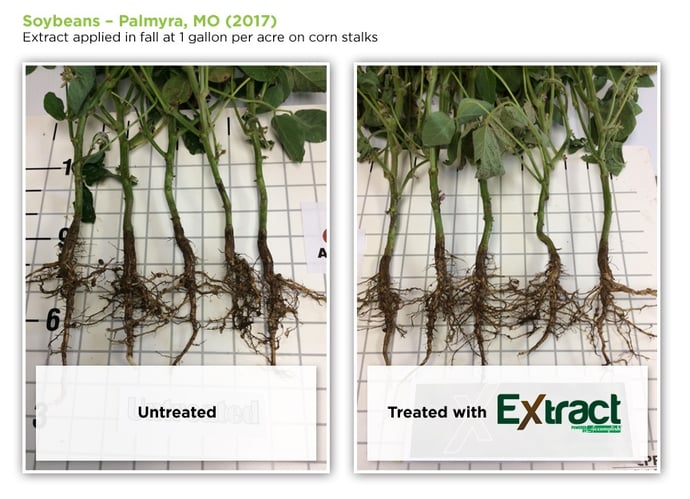 "There is a significant difference in the number of nodes and nodules," says Andrea Althoff, the intern in charge of conducting the trial. "The greater number of nodules helps with nutrient absorption and the consistency of the plants allows for more even sunlight distribution, both of which can lead to higher yields."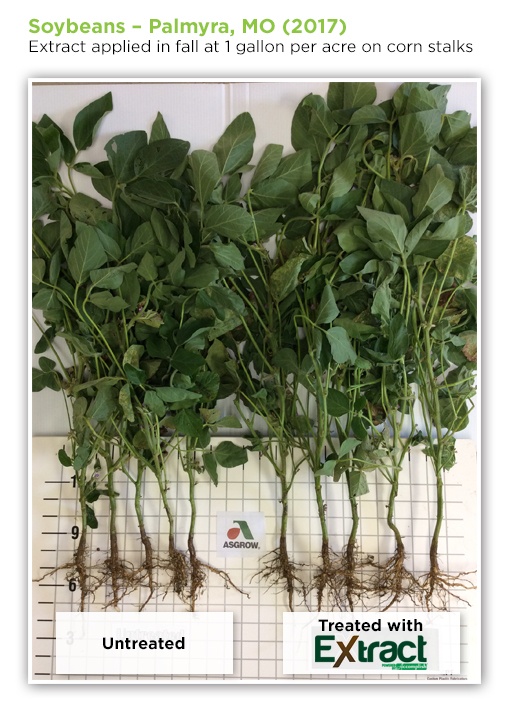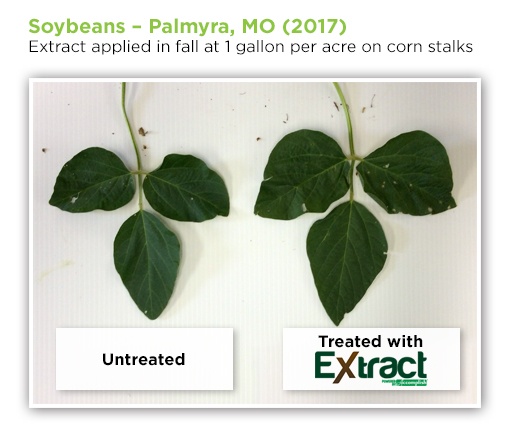 Andrea notes that the farm, which follows a corn/soybean rotation, has clay pan soils with poor drainage. Although it is drought prone, she adds that it is capable of producing 200 bushel corn and 70 bushel soybeans when growing conditions line up.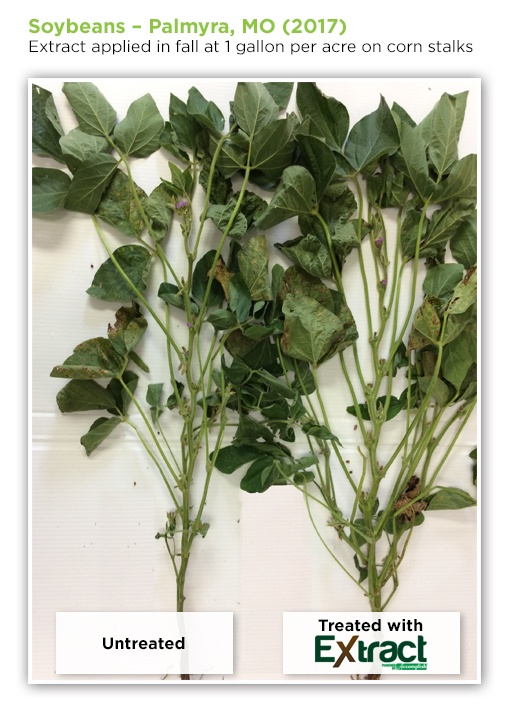 See more Extract PBA results in soybeans by downloading our featured soybean study.