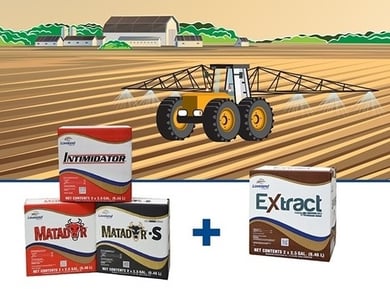 As farmers make input decisions for the upcoming growing season, they are looking for ways to cost effectively increase soybean yields. By using Extract PBA with a soybean pre-emerge herbicide application like Intimidator®, Matador®, or Matador-S, farmers can release nutrients tied up in the soil or in crop residue to unlock the potential of every acre of soybeans planted this spring.
Benefits of Intimidator & Matador / Matador-S:
Provide broad spectrum weed control (burndown and long-lasting residual)
Have a unique formulation: 3 active ingredients to help manage weed resistance
Benefits of Extract:
Maximizes nutrient release from crop residues and the soil
Extends existing nutrient availability later into the season
Optimizes yield potential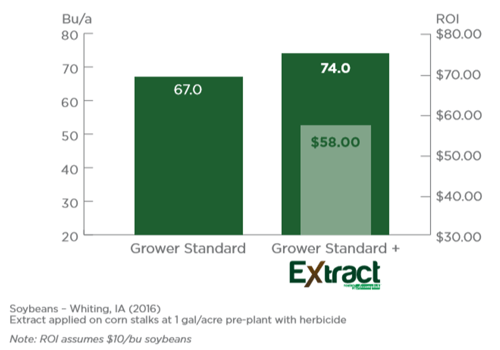 Learn more about the benefits of Extract PBA for your soybeans by downloading an Extract soybean study.
Extract Powered by Accomplish, Intimidator and Matador are registered trademarks of Loveland Products, Inc.