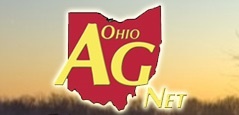 Ty Higgins of Ohio AgNet sat down with Scott Lay to discuss soybean nutrient needs and how Extract PBA can increase nutrient release to help improve soybean fertility.
AgNet: Typically, it's not practical to spend similar money on fertilizing soybeans as it is on fertilizing corn. But this year, there might be a change of thought in that area.

Scott Lay: One thing we like to talk about as it relates to yield in soybeans is identifying limiting factors. Often, that limiting factor for soybeans is the availability of nutrients.

More often than not, a lot more effort related to fertility is focused on corn, which certainly makes good sense. But we can't forget about that soybean crop and its nutrient needs that exist throughout the season. So we're always trying to find ways to optimize nutrient availability to the growing crop throughout the season, so that we're able to impact yield.

AgNet: That's where a product from Loveland Products and Nutrien Ag Solutions comes into play.

Scott: We have a product called Extract that is a fertilizer biocatalyst product with some ammonium thiosulfate. Through several years' worth of university testing and internal trials across the Midwest, we've found that we're able to impact early season vigor and emergence and get a more even stand as the crop comes out of the ground, which is certainly important. But as the season goes on, nutrient availability to the plant is oftentimes a limiting factor, one that can be impacted by weather. For example, dryer conditions can impact the ability of the plant to utilize nutrients. The Extract technology helps to mineralize nutrients more effectively, getting more into the plant at the time when yield is determined, later in the growing season.

We have dozens of third-party trials of Extract, as well as real-life farmer split-field type of comparisons. What our research has found is that the average yield response is about 4.3 bushels, and 85 percent of the time we get a net positive yield response.

At the end of the day, I think that's what anyone is looking for–a consistent technology that performs and that delivers a positive return on investment.

AgNet: And those results don't discriminate between tillage practices.

Scott: We've found across a wide range of tillage practices–from clean tillage at one end of the spectrum to no-till on the other end–that nutrient availability is compromised regardless of the amount of residue.

In instances where there is more crop residue from the prior year, we have to recognize that there are a lot of nutrients bound up in that stalk residue. The biocatalyst component of Extract helps to accelerate the breakdown of that residue.

You've already paid for those nutrients, so it's a way to help accelerate that breakdown process and get more nitrogen, phosphorus and potash into that growing soybean crop.
You can also download the Extract soybean study to see how Extract performs in soybean trials across the Midwest.