One of the key ways to positively impact soybean and corn yields is by optimizing nutrient availability to the growing crop throughout the season. A number of trials conducted across the Midwest show that an application of Extract PBA is an effective and consistent way to achieve this.
By helping to mineralize soil nutrients more effectively and getting more nutrition into soybean and corn crops, Extract PBA can enhance crop vigor and yields, as seen in the soybean and corn trials shown below.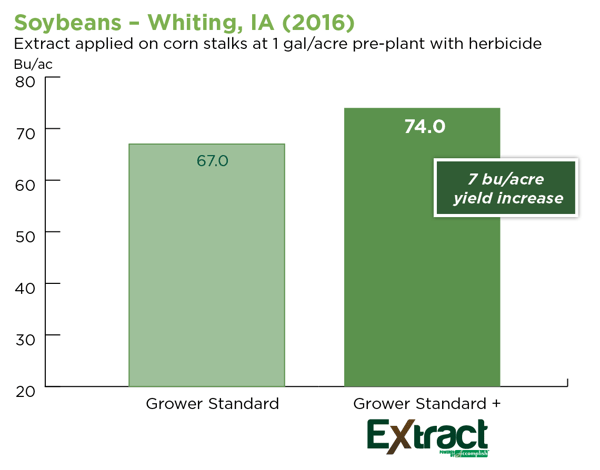 An aerial image from that same soybean trial clearly shows where an application of Extract was made.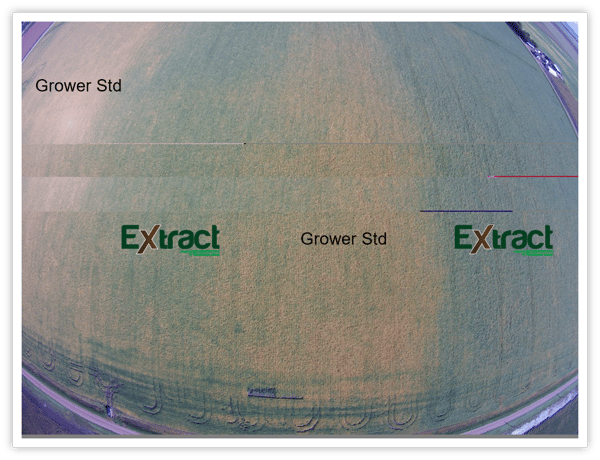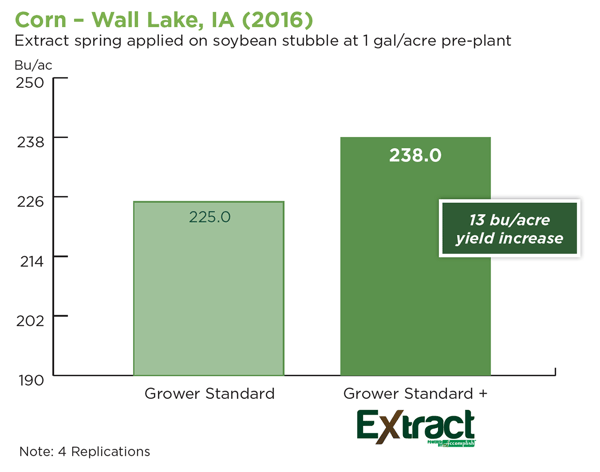 Nutrien Ag Solutions crop consultants note that, on average and under current market conditions, it requires only a 1.2 bushel yield increase in soybeans and a 3.5 bushel yield increase in corn to make an Extract investment break even. As you can see from the trials above and additional trials in soybeans and corn, there is a high probability of positive net return.
Learn more about using Extract PBA to enhance nutrient release in your fields by accessing the Extract PBA booklet.