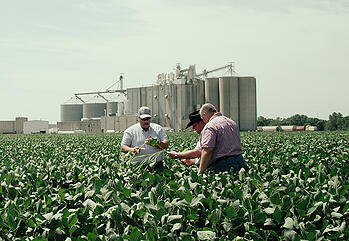 Third-generation farmer Carl Lamb grows corn and soybeans in Dixon County, Nebraska. He farms nearly 3,000 acres on an operation started by his wife's grandfather.
"It's a challenging time to be a grower right now," says Carl. "The inherent cost of putting a crop in today is huge."
Carl tried Titan to increase the nutrient availability in his soil and improve the health of his crops. He was impressed with both the results and the ROI.
"Agriculture is changing in a big way, and it's changing very rapidly. If you're not able to be more efficient with what you're doing, you will fall behind," says Carl. "With today's marketplace the way it is, you need to get every bushel that you can from this crop."
Hear how Titan is helping Carl get more bushels out of his acres.
Watch the video: