A proactive fall herbicide program can help growers get ahead of next season's weed pressure by controlling difficult weeds, allowing them to start out the spring with cleaner fields and setting the stage for better spring herbicide performance. By adding Extract PBA to a fall burndown package, growers can also gain the benefits of increased yield and ROI.

In this trial, which was conducted in West Lebanon, Indiana, Extract PBA was applied with fall burndown in 2015 to release nutrients in the soil and residue for the next season's crop. Soybeans were planted in the spring of 2016. At harvest, Extract PBA treatment was associated with a 5.1 bu/a yield advantage and a return on investment for the grower (ROI of $37/acre compared to the untreated soybean yield; ROI calculation for that time period assumes $9.50 cash beans.).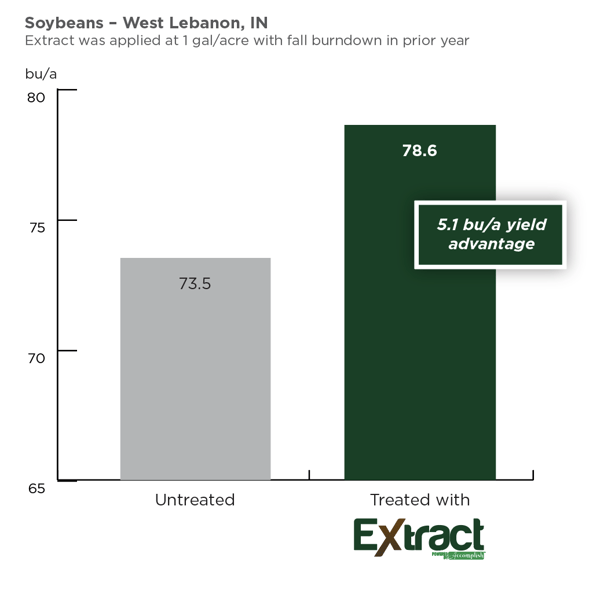 Extract PBA is not limited to use with fall burndown herbicides. It is also effective when used in the spring with pre-emergence herbicides. With either application, this biocatalyst can help growers mine nutrients out of both soil and crop residue to feed the next crop.
Learn more about Extract PBA by downloading one of our Extract PBA publications.