Burndown season is here, and that offers growers a great opportunity to benefit from an application of Extract PBA on each acre.
Below is a photo taken in early March from an ongoing wheat trial in Hardin, Kentucky. As you can see, the plant on the right–where Extract PBA was applied with a pre-emerge herbicide–is better positioned to realize top-end yield potential.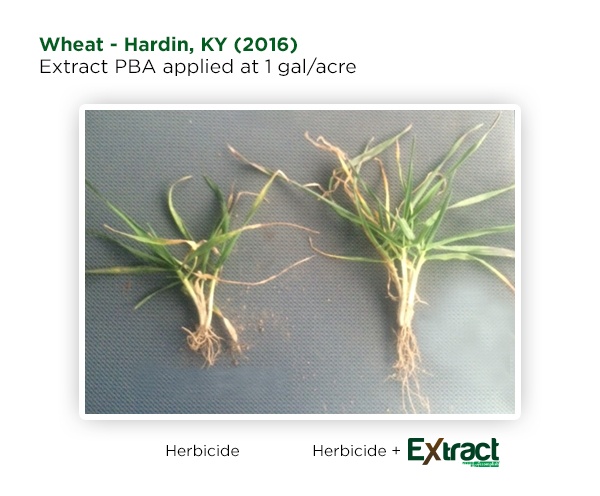 Extract PBA is an excellent tool for accelerating improving residue breakdown, nutrient release and nutrient mineralization. It can be tank mixed with herbicides, including glyphosate, and applied with spring burndown. It can also be broadcast with liquid fertilizers.
Position yourself for a great season by including Extract PBA in your pre-emerge program this spring.
Learn more about the benefits of Extract PBA by downloading the product booklet.