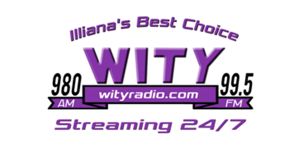 With growers soon to be making dry fertilizer applications after harvest, Agricen's Scott Lay spoke with Dennis Michelsen on WITY Radio about getting the most efficiency out of dry fertilizer and the role of Titan XC.
Dennis – WITY Radio: It's not always what you put on your field when it comes to fertility, it's how those nutrients are used. Can you explain why Titan XC helps you get more out of the nutrients that you're using on your field?
Scott: Nutrients are a fuel that a crop needs. We all recognize that. But we've also come to the realization that sometimes the answer is not more fertilizer. As it relates to Titan XC, essentially what we are doing is employing this technology to increase the breakdown or mineralization of the P and K nutrients that we spread in fall, so that more is available to the crop next year when it needs it. That ultimately leads to very consistent results in terms of early season plant vigor, which leads to better yields.
Dennis – WITY Radio: When I've talked to a lot of the experts, they keep telling me that today's hybrids are going to require a change in how we do business if we want to unlock those high yields. Titan XC might be one part of that answer.
Scott: I think you've characterized it accurately. It's not one thing, but a systems approach, of which plant fertility is a part. We've worked with Dr. Fred Below of the University of Illinois since 2011 in evaluating this technology. We've had very consistent results from Dr. Below's trials, which we've been able to amplify over nearly 50 million acres across the U.S. over the last 10 years. We are very confident of the consistency of results that folks are going to see.
Dennis – WITY Radio: What sort of return on investment and what sort of boost in yields have you seen in those trials?
Scott: Over the course of 10 years—and this is university trials, third-party research trials and our internal split field trials on real farms—the average yield increase in corn is just above 10 bushels. As we look at soybeans, it's about 4 bushels. The ROI is obviously dependent upon the price of the commodity, but generally it's about $6-8 return for every dollar invested.
Dennis – WITY Radio: One of the experts I've talked to is Dr. Below. He's talking about how it's really important to understand the fertility of your soil, and that these new hybrids with huge yields are really extracting those nutrients out at a much different rate than we're used to.
Scott: That's very true. This fall, if corn yields are going to be 220-250 bushel per acre averages in some areas, when you sit down and do the math, that's a significant removal rate of phosphorus and potash. Step one, certainly, is ensuring we're applying adequate levels of fertility. Step two—once you've spread those nutrients, what are you doing to enhance the availability of those nutrients? Just because you applied 400 pounds of P and K this fall, it doesn't mean that all 400 pounds will be available to the 2022 crop. Over time, Titan XC works in concert with the biological systems in the soil to provide more nutrients into that plant at critical times that will maximize yield.
This interview was edited for length and clarity. You can listen to the full interview below or on Agricen's YouTube channel.
Learn more about Titan XC by downloading the Titan XC Fall Fertilizer Booklet.