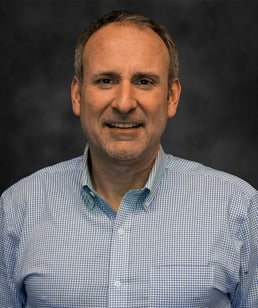 We're happy to announce the hiring of Scott Lay as director of business development at Agricen. In his new role, Scott will focus on developing plant health technology partnerships and collaborations in emerging market segments and regions.
Scott is a seasoned ag industry veteran. He joins Agricen from Loveland Products, where he most recently served as Midwest area sales manager for four years. Prior to that role, Scott was proprietary products manager for five divisions of Crop Production Services (CPS) in Illinois, where he was instrumental in the successful introduction and promotion of leading Loveland brands, including Accomplish LM, Titan XC, and Extract PBA. He has also served in various roles with Bayer CropScience, working with professional farm management, consultants and state commodity managers.
"Agricen's longstanding relationship with Loveland Products has given me the opportunity to understand the company's unique plant health technology platform and its benefits for growers," said Scott. "I'm excited to be a part of the team and to help connect new markets with Agricen's proven plant health technologies."
Please join us in welcoming Scott as the newest member of our team!
---
Learn more about Agricen's plant health technologies by accessing our Biocatalyst Technology FAQ booklet.