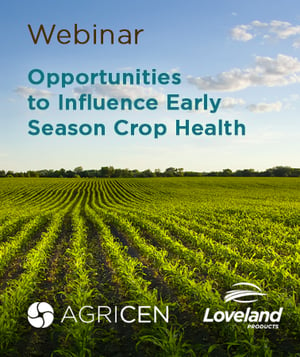 Our latest webinar, "Opportunities to Influence Early Season Crop Health," is now available to watch online.

During the on-demand crop health webinar, you will learn:
What steps you can take to optimize early season crop health
You'll see how each technology works to increase nutrient availability and uptake for improved plant health early in the growing season, which can translate into better crop health and higher yields at the end of the season.
Watch this on-demand webinar today to learn about opportunities for influencing early season plant health with biocatalyst technologies.