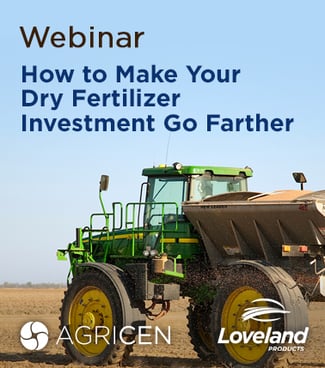 Our recent webinar, "How to Make Your Dry Fertilizer Investment Go Farther," is now available to watch online.
During the webinar, you'll learn how incorporating a fertilizer biocatalyst into your dry fertilizer application can:
Maximize your fertilizer efficiency

Improve nutrient recovery in the first year after applying P and K fertilizers

Help you gain greater return on investment and greater yield opportunities from dry fertilizer applications
You'll also see recent field trial results with Titan XC, which can be used with dry fertilizers to improve nutrient availability and crop performance.
Watch this on-demand webinar today to learn new strategies for maximizing dry fertilizer efficiency this fall.