Our partners at Crop Production Services work to get Titan PBA applied to the dry fertilizer that they spread, and for good reason: Titan PBA makes good fertilizers even better. Take a look at the yields from these soybean and corn field trials from 2013.
This soybean trial, conducted in Central Iowa, showed an 11.1 bushel per acre increase when Titan PBA was added to the grower's standard P & K blend.
In this corn trial, which was conducted in Western Illinois, adding Titan PBA to the grower's standard program bumped the yield up by 14.5 bushels per acre...
…and this corn study, from Southern Ohio, shows an 18.9 bushel per acre increase with Titan PBA.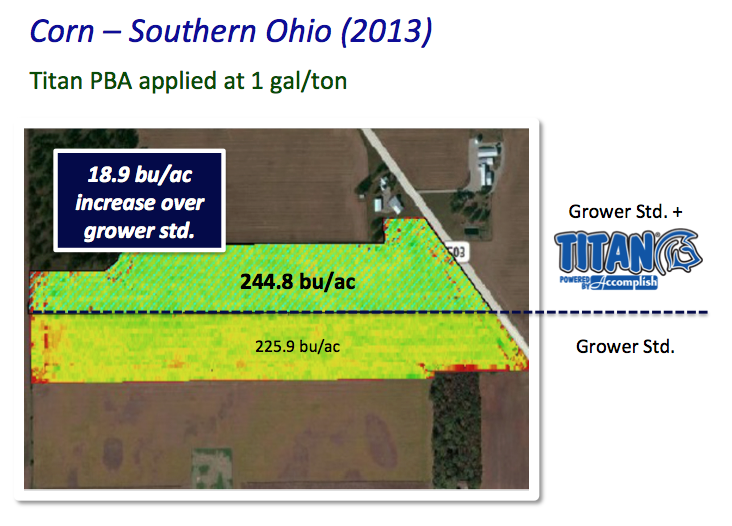 Want to know more? Take a look at the results of these other Titan PBA trials, which include studies on wheat, rice and alfalfa—and don't forget to use Titan PBA as part of your dry fertilizer program for these and other crops.