The right timing and the right technologies can optimize a sidedress nitrogen application and maximize corn yield.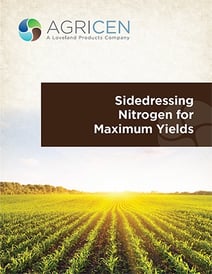 Growers can use the fertilizer biocatalyst Accomplish LM as part of their program to help ensure that sidedress N and other nutrients in the soil are available in the most efficient form for plant uptake and utilization.
Learn more about using Accomplish LM in a sidedress program and how to sidedress nitrogen for maximum corn yields by downloading a complimentary digital copy of the sidedress booklet today.
You'll learn:
When to sidedress nitrogen on corn

How biocatalyst product technologies can enhance sidedress applications

Results of field trials with Accomplish

®

LM, both alone and with a nitrogen stabilizer

Recommended application rates for Accomplish LM with sidedress nitrogen