By Brian Cornelious, PhD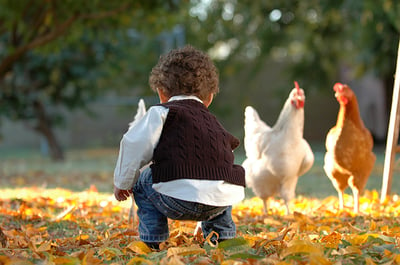 According to the most recent Ag Census data published in 2012, the U.S. has just over half a million beginning farmers. That may sound like a big number, but it's actually 20 percent fewer than was reported in the 2007 census. Developing the next generation of American farmers is critical to ensuring that we are prepared to meet all of our agricultural needs in the decades ahead.
To encourage the next generation to make farming their career, we need to make sure that rural America remains economically viable so that it is not only an attractive place to raise crops, but also a desirable place to raise families.
With that goal in mind, I recently served as host for the 36th Annual Conference of the Arkansas Land and Community Development Corporation (ALCDC). The members came together to discuss rural community development, driven by equality and equity investments from the diverse stakeholders who are dedicated to developing and sustaining our rural communities–including rural residents, non-profits and government agencies as well as for-profit organizations, academics and other professionals.
We also exchanged ideas on community economic development, family farm retention, land and home ownership, job creation, cooperative development, youth and workforce readiness, and mentor support strategies.
If we are going to meet our food and agricultural needs in the future, these are the issues that must be addressed today to increase interest in agriculture as a career.
I encourage you to get involved at your local level, engage with organizations like Future Farmers of America and see what other programs your local schools and ag extensions are working on that may benefit from your participation.
---
Agricen is proud to participate in ALCDC and other industry organizations.