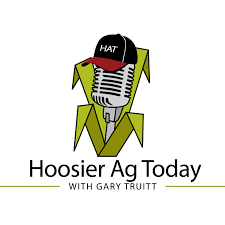 Now that growers finally have their corn planted, many are considering adding more nitrogen to their fields. Scott Lay spoke with Hoosier Ag Today about why sidedressing supplemental nitrogen is a positive practice.

Hoosier Ag Today: Our heavy spring rains in Indiana have reduced a lot of the nitrogen that would normally be available for a corn crop this year. Scott Lay, with Loveland Products, says that sidedressing nitrogen is a practice that makes economic and agronomic sense this year.

Lay: Any time you can more closely align your nitrogen application with when the corn plant needs it, you're able to get a better result. In addition, a supplemental application of nitrogen in season is more environmentally sound, because less nitrogen is prone to loss. Given some of the weather this spring, I think it's important that we take a good, hard look at how much nitrogen is available to the growing corn plant, and then ascertain how much nitrogen may be needed.

Hoosier Ag Today: Lay says adding a product called Accomplish LM to liquid nitrogen can increase the effectiveness of the application.

Lay: When Accomplish LM is applied with liquid nitrogen at this time of year in a sidedress application, it helps make more nutrients available to the plant and it holds more nitrogen in a plant-available ammonium nitrate form. That's critical. If you're going to write a check for supplemental nitrogen to be applied, you want to make sure you get as much use of that nitrogen as possible. By using Accomplish in combination with liquid nitrogen, you can help it realize more of its potential.

Hoosier Ag Today: Lay says that having an adequate amount of nitrogen in the soil over the next 6 weeks will be critical to boosting yields.

Lay: This is the period where a corn plant will use 60% of all the nitrogen it will consume during the season. When you add Accomplish LM to liquid nitrogen, we typically see about a 6 bushel per acre benefit.
You can listen to the interview at Hoosier Ag Today.
You can also learn more about how to enhance your sidedress nitrogen application by viewing our recent webinar or sidedress resources page.