It's fall fertilizer season, and many tons of dry fertilizer going out to the field from CPS locations will include the fertilizer biocatalyst Titan PBA.
Growers who use Titan PBA with their phosphorus (P) and potassium (K) fertilizers in the fall get excellent fertilizer efficiency and great results, as these corn and wheat studies show.
Don't forget the Titan PBA in your dry fertilizer blend this season!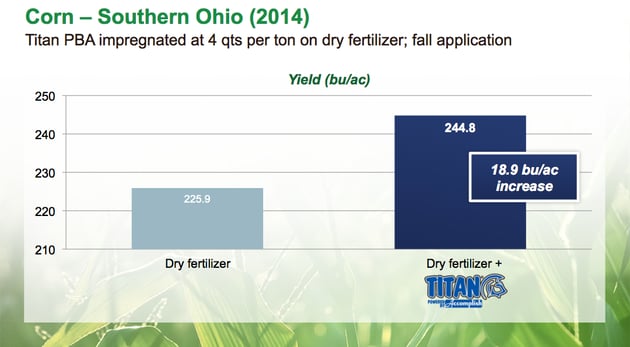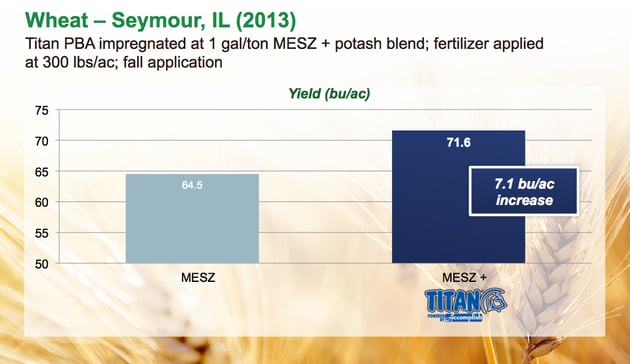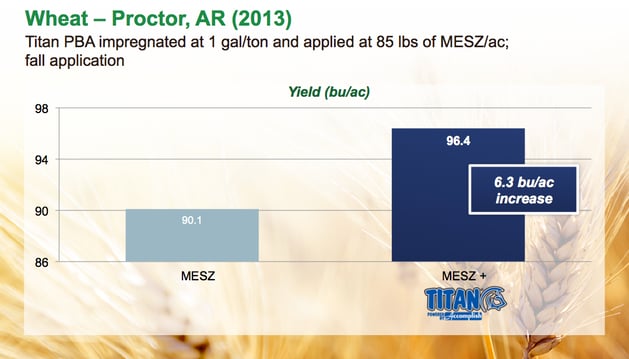 View more Titan PBA studies: