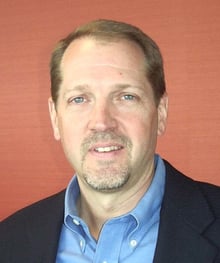 Today, we're happy to officially welcome Jeff Novak as Agricen's new Director of Business Development. In this role, Jeff will be working to expand Agricen's existing – and future – biological and biocatalyst technologies into new products and applications. His initial focus will be on turf and ornamental fertility programs.
"Jeff steps into his new role with the right mix of management and industry experience to help advance our commercialization goals in the years ahead. It's fantastic to have such an experienced leader on board to grow an important segment of our business," says Michael Totora, President and CEO, Agricen.
Jeff is an industry veteran with more than 27 years of experience in leadership roles focused on sales, marketing and management of agricultural inputs and on developing growth strategies in the golf, lawn care, consumer and horticulture segments. He has previously held positions at Agrium Advanced Technologies, Crop Production Services (CPS), BASF and Sandoz Agro. Please join us in welcoming the newest member of our team!
---
Access Agricen's plant health technology booklet to learn more about our products' performance on turf and on annual and perennial plants.