This beautiful Kingston, Michigan soybean field was fertilized with Titan PBA impregnated on a dry fertilizer blend. Titan PBA is a biochemical fertilizer catalyst distributed by Loveland Products and Crop Production Services.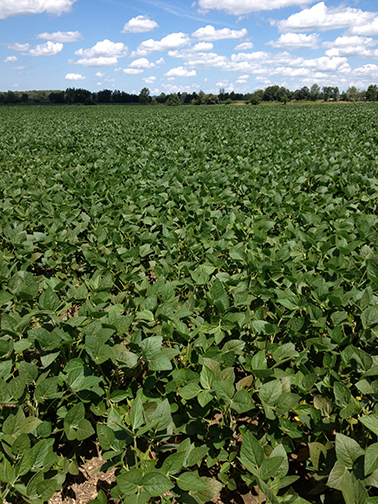 Average soil test results were P 34 lbs/acre, K 74 lbs/acre and pH 5.9. The field was fertilized with 400 lbs/acre of 3-10-15-2.5S-.25 Zn (100 lbs MicroEssentials® SZ [MESZ], 100 lbs potash, 200 lbs pell lime, and 1gal/ton Titan PBA). The overall yield was 35 bushels/acre, great results in a field that lacked fertility prior to planting.
Click here to learn more about Titan PBA for dry blends.